December 2012 - June 2013. Installation at Arts SA's Hindley Street head quarters


enigma 23 features emerging and established South Australian artists (23 in total) exploring the concept of seeing patterns, which is an intrinsic component of human intelligence. The male and female each contribute 23 chromosomes during conception. A full turn of the DNA helix occurs every 23 angstroms. There are 23 vertebrae in the human spine and 23 joints in the human arm. 23 is the first prime number made up of 2 other primes, 2 and 3. If I was to tell you that it takes twenty three seconds for the blood to circulate around the body; that the physical biorhythm cycle is said to be 23 days, that the axis of planet earth is 23.5 degrees and that computers communicate in 2³ bits (bytes) would you start to become a little suspicious? Seminal voice of the Beat Generation, William Burroughs (1914-1997) described the number 23 as somehow important and meaningful beyond its utility as a numeral. He coined the term "enigma 23" whilst in Tangier in the 1960s. Ultimately what the 23 enigma points to is apophenia, the ability to see connections between seemingly unrelated objects and ideas.





Powered by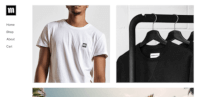 Create your own unique website with customizable templates.